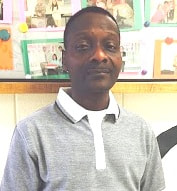 Carl Woods, Custodian
cwoods@louisville.k12.ms.us
Mr. Carl Woods is a 1977 graduate from Noxapater Attendance Center.
He has worked for LMSD since October of 1984. He spent 18 years working at Louisville High School before moving to our center. He is now retired and works part time. Mr. Woods also works at Headstart and has been a bus driver for many years.
He lives in Louisville with his wife and has three children.