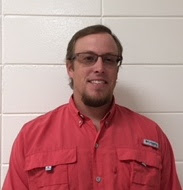 Chris Davis, Counselor
cdavis@louisville.k12.ms.us
Mr. Davis has an associate degree from East Central Community College, a bachelor's degree in Math Education from Mississippi State University, and a master's degree in School Counseling from West Alabama. He has also earned National Board certification for school counseling.
He has been in education for 15 years. He currently serves as guidance counselor for our center.
He lives in Louisville with his wife and three children.