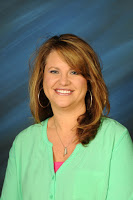 Heather Fulton, Student Services
hfulton@louisville.k12.ms.us
Mrs. Fulton is a Student Service Coordinator for WLCTC. She graduated from East Central Community College and continued her education at Mississippi University for Women where she graduated with a degree in Psychology. She went back to school and received her teacher licensure in Special Education.
Mrs. Fulton previously taught at Louisville Group Homes before moving to her position at WLCTC in 2015.
She lives in Louisville with her husband and three sons.