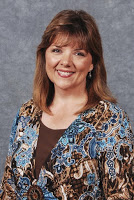 Helen Black, Career Pathways
hblack@louisville.k12.ms.us
Mrs. Black has an associate degree in Business & Office Technology from Holmes Junior College, bachelor's degree in Business Education, Computer Concentration and a master's degree in Vocational Education from MSU. She is IC3 certified and National Board certified.
She taught Business and Office Technology at Holmes Junior College for seven years and Diversified Occupations at Kosciusko-Attala Vocational-Technical Center for two years, She has been at our center since 2001 where she has taught Business and Computer Technology, Design Technology for Fashion & Interiors, Teacher Academy, and Culinary Arts. She is currently teaching Career Pathways Experience.
She lives in Louisville with her husband and has two children.