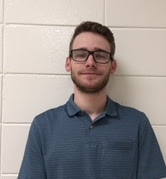 Mitchell Linley, Welding
mlinley@louisville.k12.ms.us
Mr. Mitchell Linley has an associate degree in Welding and Fabrication Technology from East Mississippi Community College.
He has worked as a welder/fabricator for the past four years at various employers including Navistar Defense and most recently Stark Aerospace.
He lives in Starkville with his fiancé and has one son.