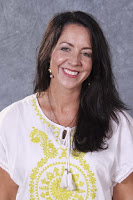 Penny Wells, Health Sciences
pwells@louisville.k12.ms.us
Mrs. Wells graduated from Meridian Community College with an associate's degree in Nursing.
She has been a Registered Nurse for fifteen years. Prior to teaching she held positions as Director of Nursing Services, Nursing Supervisor, Staff Development Coordinator, Employee Health Nurse, Utilization Review Nurse, Infection Control Nurse, Nurse Aide Training Instructor and Basic Life Support instructor. She has worked in home health, hospice, hospitals, nursing homes, health information and taught for Holmes Community College. Mrs. Wells has taught Health Science since 2011.
She lives in Noxapater with her husband and three sons.