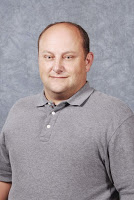 Stevie Herrington, Forestry
sherrington@louisville.k12.ms.us
Mr. Herrington has an associate degree in Forestry from East MS Community College.
He has been in the timber business since 1997, where he worked for various timber companies. He worked at Rives and Reynolds Lumber Company for almost nine years as the procurement manager and oversaw management of 5,000 acres of timberland. He began teaching the Forestry program in 2008.
He lives in Louisville with his wife and two children.